Wanderland is getting ready to make the comeback of the season. 
After three years of silence and lockdowns, the beloved Manila-based music and arts festival returns with an edition so aptly named. Wanderland: The Comeback is happening this 4-5 March 2023 at the Filinvest Event City Grounds, Alabang.
A win hands down—presenting #WanderlandMusicFest's COMPLETE artist roster 🏆

Wanderland: The Comeback
March 4 & 5, 2023

HURRY—tickets are selling fast! Get yours now at 🎫 pic.twitter.com/Xa42HSJwXK


— Wanderland Festival (@wanderlandfest) February 5, 2023
Like always, the Karpos Multimedia-powered festival has pieced together a lineup of beloved indie acts and must-watch powerhouses you can't miss, from headliners Carly Rae Jepsen and Phoenix to regional favourites like Sunset Rollercoaster and Balming Tiger.
It's two days of jam-packed performances from an exciting roster of artists and bands. From high-intensity hip-hop to set in the party to chill, easygoing summer tunes to ease into the afternoon, there's something for every music lover. To help you map out your route wandering through the festival grounds, here's a guide of acts from all across the region you can't miss.
---
(((O)))
Set Time: 8:05 PM on Saturday, 4 March (Wanderland Stage)
While her name might be pronounceable, ((( O )))'s music speaks volumes. The elusive Filipino neo-soul singer is known for energy-filling R&B tunes, gifting her listeners with melodious sundrops to nourish their hearts and souls. Centred on sustainability and pure creative expression, ((( O ))) has always prioritised helping the earth, often bringing music and ecological advocacies together. 
This year will mark ((( O )))'s first time performing at the festival since 2018. 
---
Sunset Rollercoaster
Set Time: 9:05 PM on Saturday, 4 March (Globe Stage)
Living up to their aptly chosen name, Sunset Rollercoaster are ready to bring their idyllic yet exciting melodies to Wanderland.
Growing from a passion project between friends to now one of the most prominent bands in the region, the Taiwanese indie-pop outfit have made a name for themselves with their signature blend of synth-pop and dreamy 80-inspired tunes, often accompanied by bittersweet stories of romance and growing up.
---
No Rome 
Set Time: 7:14 PM on Saturday, 4 March (Globe Stage)
No Rome is making his way back home, as he's set to take over Wanderland with his diverse range of sounds. Whether it's his rock-rooted tunes like 'Space Cowboy' or electronic-fuelled anthems like 'ITS *N0T* L0V33', the Manila-born, London-based multihypenate has something for everyone to dance and move to. 
---
Raveena
Set Time: 6:27 PM on Saturday, 4 March (Wanderland Stage)
Radiating warmth and comfort, Raveena brings a world of healing through her music. Taking listeners through a sonically vivid journey of her own unique musical universe, the Punjabi-American singer-songwriter pieces together a kaleidoscope of sounds, bridging together R&B, old-school soul, and classic Bollywood. 
Ever so ethereal and dreamy, Wanderers can expect to get transported to a whole world as Raveena shares of stories of self-forgiveness and acceptance. 
---
Balming Tiger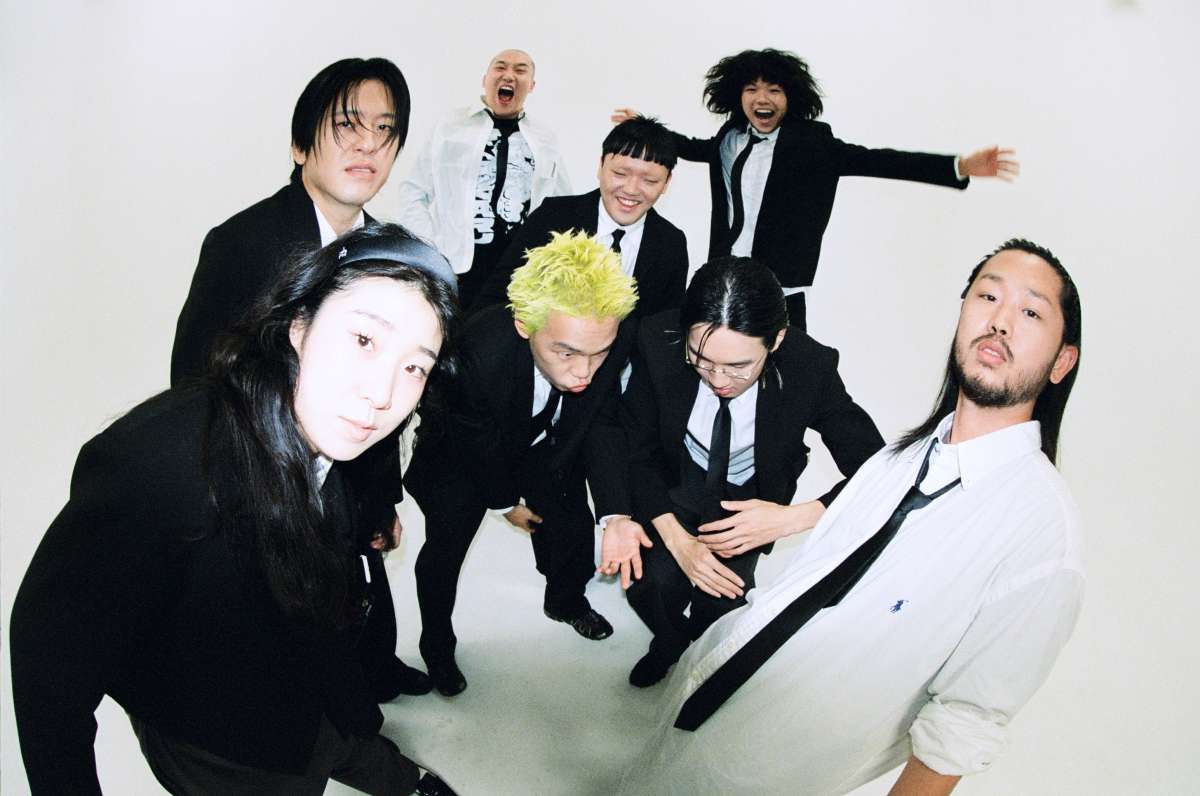 Set Time: 5:40 PM on Saturday, 4 March (Globe Stage)
Revitalising the Asian music scene with colour and vibrancy is no other than Balming Tiger. The alternate K-pop group brings together some of the most diverse and eclectic talents in the Korean music scene to create fun-filled tracks that will have you jumping.
Comprising a whole lineup of talents including Omega Sapien, Mudd The Student, bj wnjn, Unsinkable, sogumm, and Leesuho, Balming Tiger has gathered a fanbase that spans a whole spectrum of music lovers with hits like 'SEXY NUKIM', 'Armadillo', 'JUST FUN!', and more. 
---
Ylona Garcia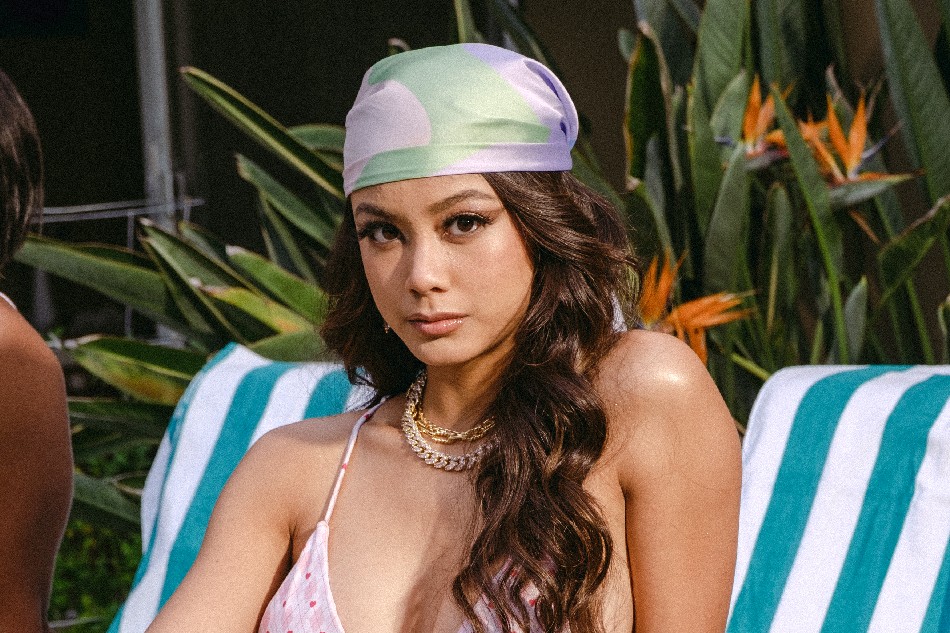 Set Time: 4:06 PM on Saturday, 4 March (Globe Stage)
We can't wait till we're 'Vibin' with Ylona Garcia. Known for her carefree, easy-going melodies, her pristine vocals, and infectious positive energy, the Filipino-Australian singer-songwriter creates a musical space where you simply be and vibe out. Through the years, Ylona has grown to become one of the most exciting artists today, having signed with 88rising and contributed with to the soundtrack of the popular video game, VALORANT.
The festival will not only serve as Ylona's Wanderland debut but also her first time performing in Manila for the first time in four years. 
---
Leo Wang
Set Time: 2:32 PM on Saturday, 4 March (Globe Stage)
Characterised for his breezy, groovy melodies and catchy beats, Leo Wang is one of the most prominent acts to emerge from Taiwan. Threading between the lines of jazz and hip-hop, the Taiwanese singer-rapper brings a refreshing and invigorating element to the regional music scene, one that's uniquely and distinctively his. 
Often relaying stories of Taiwanese life in his music, from the mundanities to the extravagantly strange, prepare yourselves for a touch of Taiwan in Manila.
---
The Sundown
Set Time: 2:00 PM on Saturday, 4 March (Wanderland Stage)
Something straight out of a monumental montage from a coming-of-age film, The Sundown creates music that makes you feel like you can take on the world. Recognised for their soaring vocals, shimmering synths, pulsing drums, and anthemic choruses, the Cebu-based indie pop band has a way of unleashing a wave of emotions as they narrate stories of love, life, and chasing the moment. 
Comprising Vincent Eco (guitar), Gino Rosales (guitar), Alden Panes (drums), Luigi Balazo (bass), and Aaron Domingo, The Sundown previously won Wanderland's Wanderbattle, earning them a slot to bring their energetic tracks to Wanderers in 2020. While the pandemic put a halt to their awaited festival performance, they're back and ready to take over Manila. 
---
Blaster 
Set Time: 3:19 PM on Saturday, 4 March (Wanderland Stage)
Taking us up to the cosmos is none other than the otherworldly Blaster. Following the release of his debut album My Kosmic Island Disk, the Filipino singer-songwriter has taken his listeners up to the stars with his distinct blend of hard rock, psychedelia, and electronic groove. 
Unafraid, unconventional, and unapologetically himself, Blaster is all about marching to the beat of your own drum, the rest of the world be damned. And after a difficult couple of years, it's the exact energy we need this comeback season. 
---
Bobby
Set Time: 5:57 PM on Sunday, 5 March (Wanderland Stage)
From challenging all odds to win a Korean rap competition show to being part of one of the most exciting groups in K-pop, is there anything Bobby can't do? Added as one of the wildcard performers of this year's festival, the Korean rapper is making his first-ever solo Manila debut on the Wanderland stage.
Known for his fast-paced flow, incredible lyrical wit, and intense stage presence, Bobby is ready to bring the party with tracks like 'U MAD', 'HOLUP!', 'TENDAE', and more. 
---
Rico Blanco
Set Time: 6:45 PM on Sunday, 5 March (Globe Stage)
Rico Blanco is an artist in every sense of the word. Whether it's piecing together beautiful, poetic stories of love and loss or crafting melodies that touch your heart and soul or staging mesmerising performances that you'll remember for a lifetime, the Filipino rock icon has proven time and time again that he has a sense of artistry that is incomparable.
When you have an artist as astonishing as Rico Blanco, you're never sure what to expect but if there's anything we've learnt from his expansive, highly-regarded career, it's that he never fails to go above and beyond. 
---
HYBS
Set Time: 5:10 PM on Sunday, 5 March (Globe Stage)
You can always count on HYBS to cook up something so musically delicious. Whether it's their debut album, Making Steak or their fun and energetic live performances, the Thai duo are always such a treat so no wonder they're such a viral success. 
Since reuniting in 2021, Alyn Wee and Karn Kasidej have made their way to the hearts (and playlists) of millions all over the world with their chill tunes that feel like a sunset drive. From their hit debut single 'Ride' to their carefree lovey-dovey track 'Dancing with my phone', HYBS has a way of eliciting a good time, no matter where you are. 
---
george
Set Time: 3:36 PM on Sunday, 5 March (Globe Stage)
Lazy days and sun rays, george makes the kind of music that perfectly radiates the laidback energy of summer. Since emerging onto Korea's vast music scene in 2016, the rising Korean R&B singer has been a breath of fresh air, enchanting listeners with honey-like vocals and versatile sound. With hits like 'Boat' and 'ANYWHERE ANYTIME' (just to name a few), george is ready to inject some sunshine into our days at Wanderland. 
---
August Wahh
Set Time: 2:32 PM on Sunday, 5 March (Globe Stage)
With a carefree spirit and ethereal tunes, August Wahh transports us to the islands with her signature brand of neo-soul and R&B. Through her music, the Filipino singer-songwriter brings together the two unlikely worlds of chaos and comfort, healing her listeners and herself with her collection of sonically scenic and serene tracks. 
---
Flu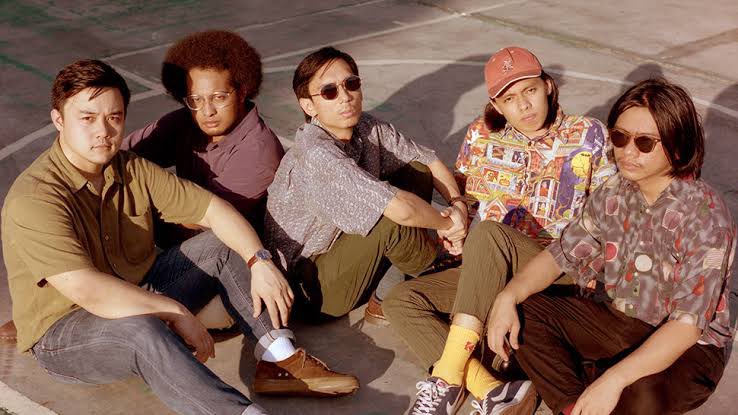 Set Time: 3:04 PM on Sunday, 5 March (Wanderland Stage)
Sunrises, serene car rides, and summer day-offs, Flu are the perfect soundtrack to a 'Fine Day'—and not only because they have a song titled so. Contrary to their name, the Filipino indie band have been making music that soothes the soul, eases headaches and heartaches, and makes you stop to take in the present ever since they were brought together for college thesis project. 
Comprising Deus Vergel de Dios (vocals), Dieter Bautista (bass), John Rae Rebano (guitars), Luigi Aganinta (guitars), and Randall Enriquez (drums), Flu pieces together an addictively chill mix of funk, R&B, and neo-soul, the Filipino indie band make feel-good music you can't help but ride to. 
---
The Ridleys
Set Time: 2:00 PM on Sunday, 5 March (Wanderland Stage)
The Ridleys have a way of translating life's mundane days into a world of wonder and whimsy in their music. The Filipino alt-folk band—comprising Benny Manaligod (vocals), Jan De Vera (guitar), Joric Canlas (bass), and Bryant Ayes (drums)—have become mainstays in the Philippines' music scene, often regarded for their charming blend of poetic stories and happy acoustic melodies. 
---
sogumm
Set Time: 5:40 PM on Saturday, 4 March (Globe Stage) – with Balming Tiger
sogumm is, without a doubt, one of the most exciting artists to emerge from Korea. Armed with a knack for storytelling and a fearless sense of wonderment, the R&B singer is as creative and eccentric as they come. Whether it's dreamy tunes about finding art in everyday life or fun, electronic tracks about rising back up, sogumm makes the music that brings to life the various sides of her character. 
The 'Precious' act will be joining her fellow Balming Tiger members at this year's Wanderland. 
---
Chunyan
Set Time: 2:32 PM on Saturday, 4 March (Globe Stage) – with Leo Wang
Joining fellow rapper and Yeemao member, Chunyan has a sense of musicality that completely stands on its own. Often dubbed the "weirdo skater boy", the hip-hop act is a wonderous blend of eccentric and alluring, with his speaking light to the fun and spirited of Taiwanese youth culture and life. 
---
Michael Seyer
Set Time: 9:05 PM on Saturday, 4 March (Globe Stage) – with Sunset Rollercoaster
Michael Seyer makes the kind of music that speaks to the innermost part of your soul. Bringing to light difficult feelings of loss, discomfort, and grief, the California-based Filipino singer-songwriter weaves together a beautiful, dreamy melody that eases your heart and mind. As Sunset Rollercoaster's special guest, Michael is set to serenade this year's Wanderers with his intoxicating blend of bedroom pop and shoegaze.
---
Wanderland: The Comeback is happening this 4-5 March 2023 at the Filinvest City Event Grounds in Alabang. Tickets, starting at PHP 6,000, are available to purchase via Tickelo.
Like what you read? Show our writer some love!
---
Read original article here: www.bandwagon.asia
News Summary:
19 Asian acts to check out at Wanderland 2023 – Balming Tiger, Raveena, Bobby, HYBS, sogumm, Sunset Rollercoaster, Ylona Garcia, and more
Check all news and articles from the latest ASIA updates.
Please Subscribe us at Google News.
Denial of responsibility!
TheInspi
is an automatic aggregator around the global media. All the content are available free on Internet. We have just arranged it in one platform for educational purpose only. In each content, the hyperlink to the primary source is specified. All trademarks belong to their rightful owners, all materials to their authors. If you are the owner of the content and do not want us to publish your materials on our website, please contact us by email:
[email protected]
The content will be deleted within 24 hours.