Two viral videos showing a couple having sex in their private outdoor jacuzzi in a Hong Kong hotel have ignited privacy concerns among social media users.
The videos, which were reportedly shared on Facebook and WhatsApp groups several days ago, show a couple having sex in their private outdoor jacuzzi as another person films them from above.
It is unclear when or where the videos were taken. Some social media users believe it was filmed by another guest or an employee at a hotel in North Point that offers rooms with a private jacuzzi on the balcony.
In one of the viral videos, the woman is seen sitting on the edge of the jacuzzi while eating a bowl of noodles with her partner's head between her legs. The other video shows the man hugging the partially naked woman from behind.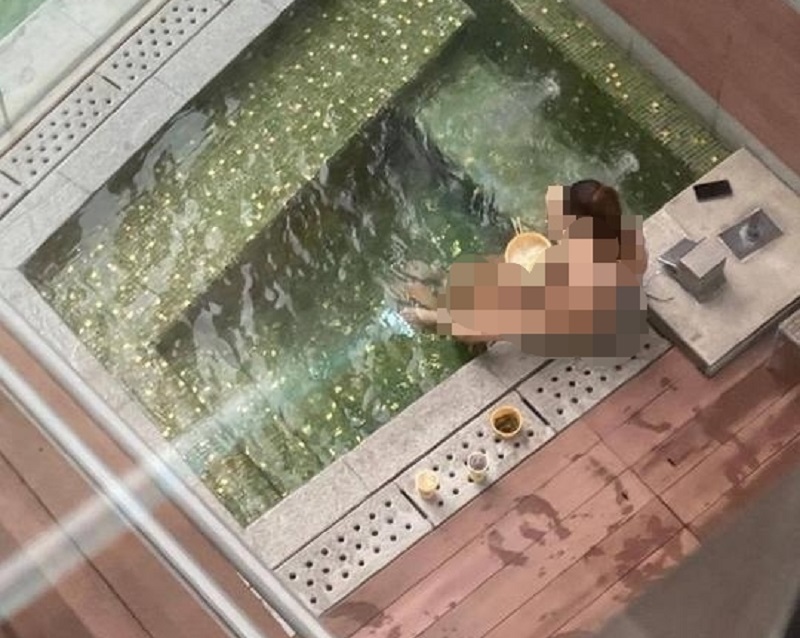 The person behind the camera managed to film the couple through the gap of a balcony railing.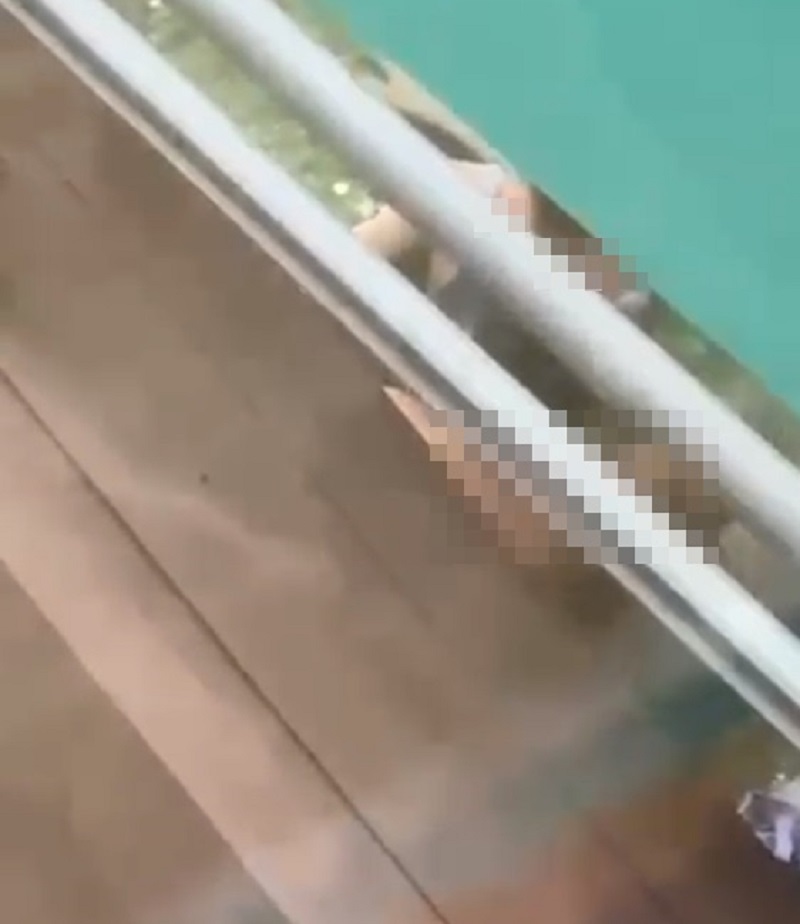 Some social media users raised concerns over the hotel's design, pointing out that those staying on the floors below won't have any privacy from other guests on the upper floors. Others, however, called out the person filming the couple.
"It's so cheap to secretly film them," one user wrote.
"Have you thought of the harm you'll bring to those involved," another said.
The Hong Kong government passed the Crimes (Amendment) Ordinance 2021 on Oct. 8, covering four new offenses, including "voyeurism, unlawful recording or observation of intimate parts, publication of images originating from voyeurism or unlawful recording or observation of intimate parts as well as publication or threatened publication of intimate image without consent, and related matters."
According to Hong Kong media, under the law, anyone found exposing themselves in public could face a fine of 1,000 Hong Kong dollars (approximately $127) and a six-month jail sentence.
Publishing a video showing indecent acts online, such as the case of the person who filmed the couple, is a violation of Hong Kong's "Control of Obscene and Indecent Articles Ordinance," which carries a fine of up to 1 million Hong Kong dollars (approximately $127,421) and three-years' imprisonment.
Images Singtao
Support our Journalism with a Contribution
Many people might not know this, but despite our large and loyal following which we are immensely grateful for, NextShark is still a small bootstrapped startup that runs on no outside funding or loans.
Everything you see today is built on the backs of warriors who have sacrificed opportunities to help give Asians all over the world a bigger voice.
However, we still face many trials and tribulations in our industry, from figuring out the most sustainable business model for independent media companies to facing the current COVID-19 pandemic decimating advertising revenues across the board.
We hope you consider making a contribution so we can continue to provide you with quality content that informs, educates and inspires the Asian community. Even a $1 contribution goes a long way.  Thank you for everyone's support. We love you all and can't appreciate you guys enough.
Support NextShark